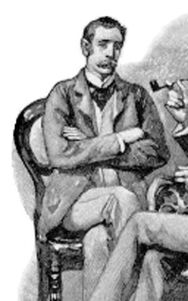 Dr. John H. Watson (born 7th August 1852) was the companion, assistant, friend, flatmate and chronicler to consulting detective Sherlock Holmes. As a consequence of the attention given to Holmes, students of the canon have uncovered considerable biographical detail about Watson.
Although Watson's literary editor was Arthur Conan Doyle, many supposedly genuine Watsonian manuscripts have emerged over the years, notably The Adventure of the Peerless Peer, agented by Philip José Farmer.
Ad blocker interference detected!
Wikia is a free-to-use site that makes money from advertising. We have a modified experience for viewers using ad blockers

Wikia is not accessible if you've made further modifications. Remove the custom ad blocker rule(s) and the page will load as expected.